Zhiqun Zhu: "The trade war has hurt both sides and should end soon"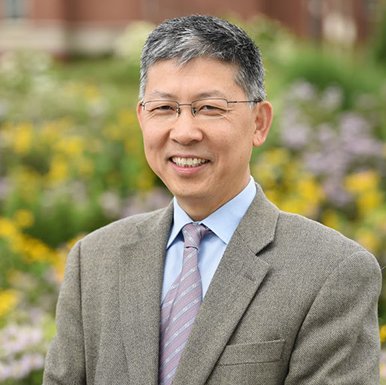 Interview with Professor Zhiqun Zhu, a prominent scholar on US-China relations and Chinese foreign policy. Dr. Zhu is professor and chair of international relations department at Bucknell University, USA.
- US President Joe Biden said at the recent Munich Security Conference that "We must prepare together for a long-term strategic competition with China…Competition with China is going to be stiff." Does this mean that the differences between China and the United States will deepen under the Biden administration?
- The main message President Joe Biden sent through his speech at the Munich Security Conference was "America is back." He vowed to restart multilateralism and work with US allies and partners after four years of Trump's "America first" policy.
China was not the focus of his speech. Yes, he mentioned that "Competition with China is going to be stiff. That's what I expect, and that's what I welcome." He was merely stating the fact--the challenges lying ahead for the United States as China continues to narrow the gap with the United States. I do not think this means the differences between the two powers will deepen; it simply means that economic, technological and security challenges from China are real and the United States and its allies must be prepared.
- From Biden's speech at the Munich conference, it became clear that the United States wants its allies in Europe to confront China together. But as you know, the EU members have their own economic interests in China. Do you think Europe will sacrifice its economic interests for the United States?

- I don't think it's a practical idea for the United States to seek help from Europe to confront China. A better approach for the United States is to sharpen its competitive edge and compete with China on a level playing field. That seems to be the approach European countries prefer.
For example, the EU reached a comprehensive investment agreement with China at the end of 2020. As an EU official said during the Munich conference, "We believe that Europe should be able to have its own agreements…we believe that we should engage with China, and not just talk about China but talk to China."
A new survey by the European Council on Foreign Relations showed that although 57% of respondents saw Biden's victory as beneficial for the EU, some 60% believe China will become more powerful than the U.S. over the next decade and 32% feel the U.S. can no longer be trusted. Obviously, EU countries will not join the United States in containing China if Washington plans to do so.
- Biden mentioned that "in so many places, including in Europe and the United States, democratic progress is under assault," and "The Kremlin attacks our democracies and weaponizes corruption to try to undermine our system of governance." Is Russia the largest threat to American democracy?
- Some people in the U.S. think Putin's Russia is a direct threat to American democracy. However, according to a CBS News poll in January 2021, 71% Americans surveyed said "American democracy is under attack", but 54% believed such attack came from fellow Americans, and only 8% believed it came from "foreign threats." The American public seems to think we should not exaggerate threat from other countries.
The question here is not who is threatening American democracy; rather, it is how the United States should consolidate democracy and improve its governance, especially during crises. What happened in Washington, DC on January 6 shows that the biggest threat to American democracy comes from within.
A more confident America with its own house in order can withstand any challenge from non-democracies. In Russia's case, President Biden is clear about its challenge, but he is also willing to work with Kremlin on issues such as Iran and disarmament. In fact, the two countries, notwithstanding other competition, recently extended the New START Treaty for another five years.
- What is the situation with Chinese investments in the United States, and American investments in China against the backdrop of the ongoing trade war between the countries?
- Chinese investments in the US peaked in 2016 when China invested $46 billion into the US economy. Chinese investments began to drop in the following years due to China's regulatory control of capital outflow and America's scrutinization out of national security concerns. The trade war led to plummeting of Chinese investments in the US. In 2019, China accounted for just over 1% of total FDI stock in the United States, significantly lower than the shares of Japan and Canada—14% and 13%, respectively.
On the other hand, China became the No. 1 destination of global foreign investments in 2020, and US investments in China have continued to grow. According to the U.S. Bureau of Economic Analysis, net US FDI flows to China in 2019 were $7.5 billion (up 20% from 2018). Additionally, the stock of US FDI in China was $116.2 billion (up 6% from 2018).
The trade war has hurt both sides and should end soon. A bilateral investment treaty (BIT) has been under consideration for some time. It is high time that the two countries reached an agreement and regulated their investments.
- What does conflict between the United States and China over Motor Sich in Zaporizhzhya tell us about the US-China competition? Why is Beijing interested in the deal and what is Washington afraid of?
- China has long been interested in weapons and military technologies from Russia and former Soviet republics. The hulk of China's first aircraft carrier Liaoning was actually purchased from Ukraine in 1998 before it was refurbished and commissioned in 2012.
Motor Sich in Ukraine is one of the largest engine manufacturers for airplanes and helicopters worldwide. In early 2017 China's Beijing Skyrizon Aviation purchased a 41% holding in Motor Sich, but in September 2017 a Ukrainian court froze the deal for national security reasons. Vyacheslav Bohuslayev, the owner of Motor Sich, reportedly backs the Chinese investors since his company desperately needs new capital to modernize and stay competitive. But the United States has been pressuring Ukraine to block the sale of the defense company to companies in China.
Similar cases have happened in other countries where defense deals with China were aborted due to national security concerns and US pressures, notably Israel. The United States worries that the Chinese investors may steal sensitive technologies and transfer them to the Chinese military. So this is a typical case of strategic rivalry and lack of trust between the United States and China.
- China called the joint exercises of two US aircraft carrier groups in the South China Sea "a show of force" that does not contribute to peace and stability in the region. How would you comment on this? What caused the frequent visits of US warships and aircraft in the South China Sea?
- It is a vicious cycle and a dangerous situation in the South China Sea. The United States has accused China of being aggressive in the region and bullying smaller claimants to the disputed islands in the South China Sea. In the name of defending its sovereignty, China has expanded artificial islands and built runways on some bigger islands in the region. China also challenged and dismissed the ruling of an international court of tribunal in favor of the Philippines in 2016.
To push back against what it perceives as Chinese aggressiveness, the US has conducted "freedom of navigations" in the region by sending warships and flying military aircraft to the South China Sea. China has condemned such "freedom of navigations" as muscle-flexing which is unconducive to peace in the region. Beijing also attacks Washington for interfering in Asian affairs and adding fuel to the fire in the disputed region, to which the US is not a claimant.
The South China Sea has become a dangerous hotspot where military conflict between the United States and China has become likely. The priority now is for both powers to deescalate tensions there. Negotiation, not militarization, is the only viable solution to the disputes in the South China Sea and elsewhere.
- Taiwan's status is a red line for Beijing. If Taiwan declares independence, what will China do?
- This is a complicated issue. Simply put, many people in Taiwan believe Taiwan, or officially "The Republic of China," is already independent, so there is no need to declare independence. Beijing's bottom line is that no matter what Taiwan says or does, Taiwan and mainland China are part of the same country, which is consistent with the Republic of China Constitution and which was the foundation of the cordial relationship across the Taiwan Strait when the KMT was in power.
If this red line is crossed, Beijing will be compelled to take actions to end Taiwan's de facto independence status, by force if necessary. For all the political, historical, economic, and strategic considerations, the Chinese Communist Party cannot allow Taiwan to be permanently separate from China. Yet, no one wants conflict in the Taiwan Strait, so the situation has to be handled very cautiously. Both sides also need to be creative in maintaining peace across the Taiwan Strait and finding a mutually acceptable solution to this issue.