Chinese psyche is "Peace, Stability and Prosperity"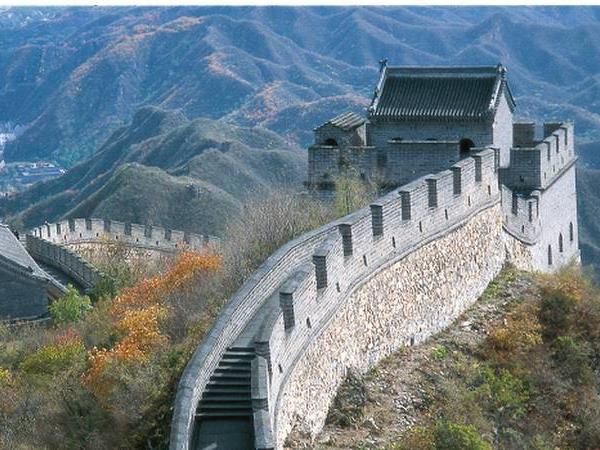 I noticed my understanding of Chinese wisdom is only a small fraction. Although, I studied in China from 1980-1987 and severed as diplomate from 2010 to 2016. Although I lived in China for 13 years, having deep penetration into all segments of Chinese society, as I have no language barrier or cultural barrier, enjoys warm welcome among intellectuals, academicians, scholars, scientists, the business community, politicians, artists, government officials, and common citizens. But Chinese culture is so rich, spread over several thousands of years, and widely diversified, that no one foreigner can claim to be master of Chinese understanding completely.
China is blessed with philosophers like Laozi, Baizi, Kongzi and etc, who got recognition world-wide and their ideology is still valid and effective even in the age of high-tech like 5G telecommunication, Quantum, and Photon Technology, Bullet Trains, Nano Technology and Nuclear Technology, etc, the era of today's modern world.
Traditional culture, manners, and values are rather rich and unique in nature. Although, after the launch of reforms and opening-up policies since 1978, Chinese people have extensive interaction with the Western World, they have not deviated from their own traditions and values in personal life. They have opted for Western Technologies, management skills, and economic policies, but in their lifestyle like food habits, family ties, loyalty with country and nation etc are still in practice according to traditional values. One can see the beautiful combination of Western medicines and Chinese Traditional Medicines in the health care sector.
The best thing which I like about Chinese is that they are always positive, and always happy. They are not in the habit of boosting and always humble. Hard-working is in their nature, persistent hard work and uninterrupted hard work has resulted to alleviate China as the second-largest economy and geopolitical power, within 4 decades only, a short span of time as compared to rest of world who took centuries to achieve such big progress. Of course, the credits go to the visionary leadership of China, who united the nation, provided the right policies at the right time and maintaining stability and peace in the society. The government's role was to provide an enabling environment where people can work hard with confidence and dedication, to boost socio-economic development of the nation.
Chinese people believe is doing more and saying less, unlike some the nations always boosting and projecting themselves very high. Chinese are more conservative and less talkative, especially in show-off. Even, their way of expressing love for their fiancé is also different. They do not express their love directly but let the other partner feel himself or herself.
China has surpassed other nations in many respect and became leader, but still do not claim to be number one yet. For instance, China is a leader in 5G telecommunication Technology, having the largest network of the high-speed railway systems, the Beijing-Tibet High-speed Train is not less than the 8th miracle as it is 4500 meters above the see-level and passing through out-numbered tunnels in the mountainous area of Tibet and Qinghai. China is ahead of the world in laser technology, photon technology, nan-technology, construction industry, infrastructure developments and etc.
Inauguration of New Beijing AirPort in Daxing just before the 70th National Day celebration is the latest addition to Chinese achievements. It is the state of art, equipped with latest technologies, smartest facilities, and the most advanced airport in the world. It will boost the Chinese travel and tourism industry as well as facilitate huge number of local and international travelers, ultimately boosting economic activities.
You must have watched the National Day parade held on the 1st of October in Beijing. The display of troops, from the Army, Airforce, and Navy was very impressive, display of weapons was even more impressive. Some of the weapons, China has not revealed publically before. I am not an expert on defense and moreover, it is a sensitive issue, I do not want to comment on anything on defense display, but based on my understanding of the Chinese psyche, I firmly believe, China has much more than what was displayed. No one should challenge the sovereignty of China and no one should undermine Chinese defense capabilities. No one should try to contain China or curtail China. China possesses full capabilities to face any challenge but wanted "Peace, Stability and Prosperity" globally.

Author: Prof. Engr. Zamir Ahmed Awan, Sinologist, ex-Diplomate, Academician, Researcher, Peace-activist, Geo-analyst, Non-Resident Fellow of CCG (Center for China and Globalization), Islamabad, Pakistan. E-mail: awanzamir@yahoo.com)