What is going on in Kashmir? - Opinion from Pakistan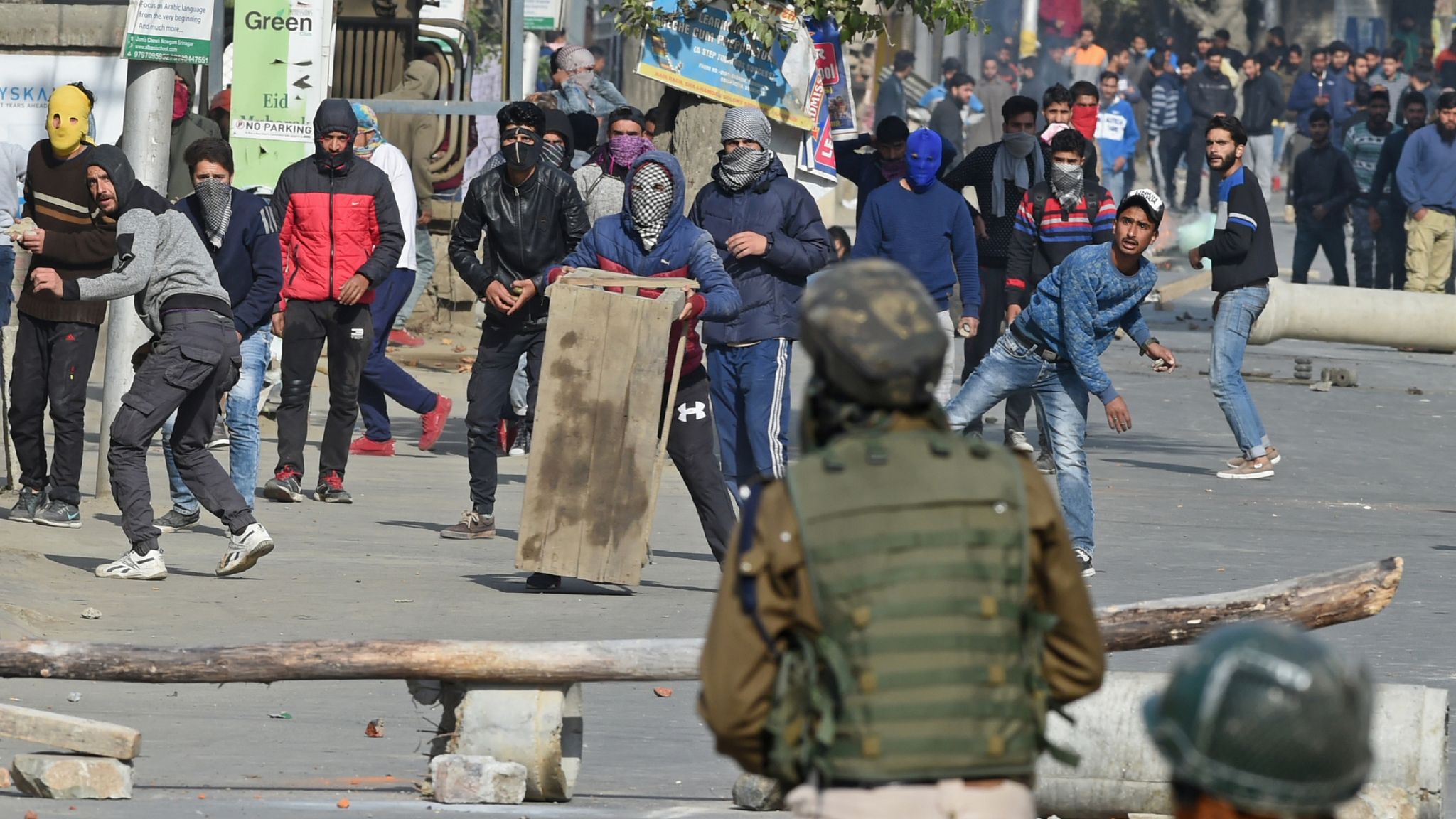 Pro-freedom Kashmiri leader and All Parties Hurriyat Conference (APHC) Chairman Syed Ali Geelani took to Twitter to urge the Muslims across the globe to help "save our souls" from "the biggest genocide" India is about to launch in occupied Kashmir. "This tweet must be taken as an SOS (Save Our Souls) message to all Muslims living on this planet," he tweeted.
"If we all die and you kept quite you will be answerable to Allah the Magnificent. Indians are about to launch the biggest genocide in the history of Mankind. May Allah protect us."
15 Million Muslims have deprived the right to celebrate the "EID", one of the most important festivals of Muslims. All over the world, Muslims were celebrating this festival with a traditional spirit. People offered the sacrifice of animals, and distributed meat among the needy people. Muslims wearing news clothes and enjoyed the festival with family members and friends. Especially the women and children enjoyed the festival with full pleasures, everywhere except the Kashmir !
However, the Indian Army imposed strictest curfew continued for the ninth consecutive day.in Indian Occupied Kashmir. Internet and phone communications have been cut and tens of thousands of troop reinforcements have flooded Srinagar and other parts of the Kashmir Valley and Doda and Kisthwar areas of Jammu region. The personnel of the Central Reserve Police Force, Border Security Force, and police are deployed in large numbers at all places. Meanwhile, roads and mosques in Srinagar wore a deserted look on Eid day, as no big or small gatherings were allowed anywhere in Srinagar and other parts of the valley. Shops were shut, their shutters and walls carrying anti-India graffiti including, "Go India Go Back" and "We Want Freedom". The restrictions in Srinagar were the city's tightest ever, in the history of 7 decades. Police and troops, many wearing heavy riot gear, dotted silent streets where checkpoints had been added around midnight, with more concertina wire laid out to create barricades.
After the continued consecutive 9 days of strict curfew, people are facing a shortage of food, especially fresh food. No fuel, Petrol, Electricity, Gas, or basic necessities of life. Life is halted and humanity is humiliated. Killing, torture, rape are common. Especially Indian troops are using "Rape" as a weapon. Even a young child of 7 years is nor spared by wild troops. The Indian Government is fueling and encouraging their troops for the rape of Kashmiri women. Usually, Indians are dark-skinned and Kashmiris are fair-skinned and one of the most beautiful races on the earth. Indian Army misuse this opportunity to full-fill their wild-desires.
At the time of Independence from British rule, it was decided that the areas, with Hindu Majority, will be part of India and the Areas with Muslim Majority will be part of Pakistan. Kashmir was a Muslim Majority area with its 87% population as Muslims. Indian Army entered into Kashmir and occupied a part of it. While Pakistani forces resisted Indian aggression. The Prime Minister of India at that time Nehru approached the UN. A resolution was passed by UN Security Council I the favor of Kashmiri People. But India kept on refusing to implement the UNNSC resolution for 7 decades.
Kashmir is a disputed territory declared by the UN and the International community. India unilaterally sent its additional troops at the End of July and acceded Kashmir on 5 August 2019. Indian action was opposed by the UN, World Powers and Civilized world. Indian accession is even condemned in-side India by intellectuals and rational politicians.
India is trying to divert the attention of the world by engaging Pakistan over the line of Control. Frequent violation and magnitude of violation of the line of control is an open provocation by India. India is instigating Pakistan for retaliation, so that Indian war-craze may be full-filled. But Pakistan is a 'Peace-Loving" nation and a very sensible nation. The visionary leadership in Pakistan understands the consequences as both, India and Pakistan, are nuclear states. Both have enough piles of weapons to destroy each other completely. Pakistan averted the escalation of full-scale war with India in February 2019 successfully. Pakistan observed restrains and patience, to avert disaster. Although. Pakistan possesses the capabilities to counter Indian Aggression.
Pakistan will show its tolerance and observe restrains against the Indian provocations to a certain limit. But UNSC and the International Community must understand the real threat of India in this region. In case of any misadventure by India, it may cause heavy loss to human beings in the whole region. It is appealed to the whole word to pay attention to the Kashmir situation and resolve it according to UN charter. If appropriate pressure is exerted on India, it will bow down to respect UN Charter.
Author: Prof. Engr. Zamir Ahmed Awan, Sinologist (ex-Diplomate), Non-Resident Fellow of CCG (Center for China and Globalization), National University of Sciences and Technology (NUST), Islamabad, Pakistan. E-mail: awanzamir@yahoo.com)