Soft Power behind China's Rise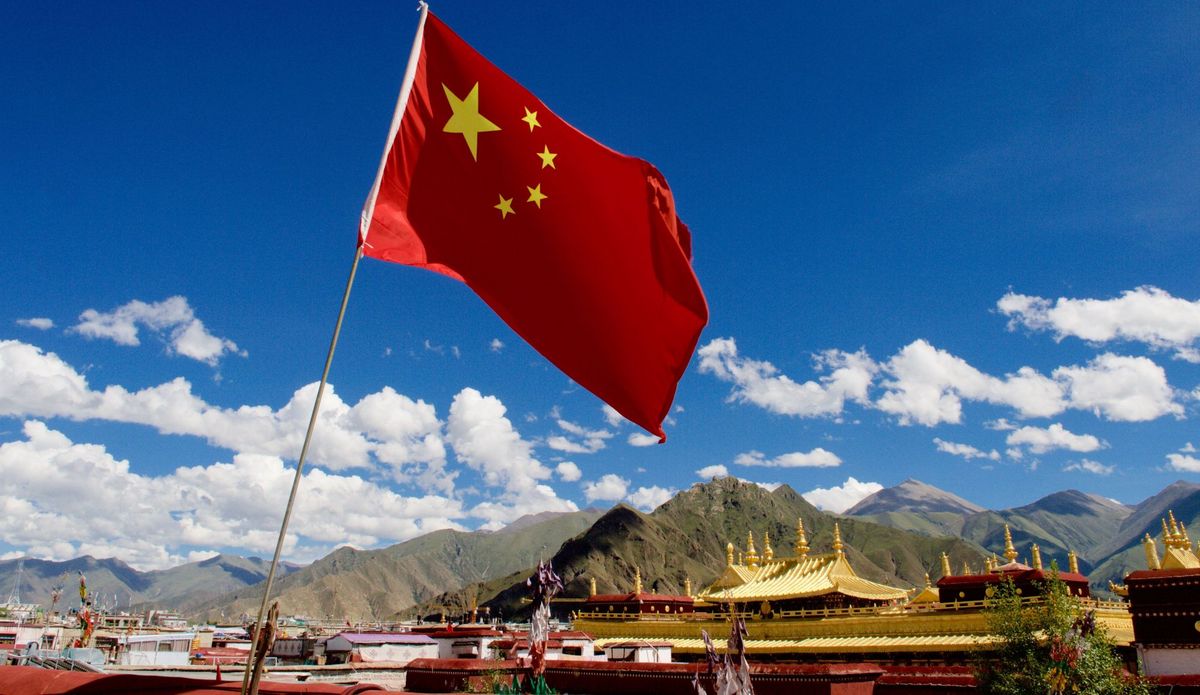 China's soft power was the real secret behind the peaceful rise of China. In the early days of the establishment of the People's Republic of China, Western World has nor recognized, contrarily recognizes Taiwan as China. China was facing isolation and even economic blockade during the 1950s, 1960s, and 1970s. But after the establishment of Diplomatic relations with America and the introduction of reforms and open-door policy, in the 1970s, things started to change gradually.
Since the 1980s, the Chinese image kept on changing and acceptability in the western world improving. China started to project its soft image since the 1990s, through Chinese Language, Culture, and Media. After the year 2000, many Confucius institutes were established overseas, and foreign students were attracted to study in China, aimed to promote Chinese awareness and promote soft power.
Today, many people around the globe possess positive views about China. It is a big success for China, where, they changed negative image of the country into a positive, even ideal in some of surveyed cases. As per the largest Survey organization "Pew", after Chinese, it is Pakistanis who possesses the most positive and favorite views about China. Africa, Asia, Middle-East, Europe, Latin America are the regions where China is considered as one of the favorite nations. While recently after Sino-US trade tension, American might have changed their views and may consider China as a threat. Under American influence, India, Australia, Japan may have similar trends too.
China's rapid development, eradication of poverty were cited as its major contributor to image building. BRI is a mega initiative of development in the history of human beings. Around 160 countries, regions, International organizations have recognized it and almost 80 nations are beneficiary of BRI, which adds to the soft power of China immensely.
China utilized all modern technologies, management skills, and best-governance practices while keeping its traditional culture, century-old wisdom, and traditions, to develop not only its economy but the overall development of the nation. One can witness all-dimensions development in Today's China.
Although China does not have any aggressive motives but kept itself ready to face any threat, from any country, any moment and in any form. Those who think to compete China, contain China will not succeed. They are living in the "fool's paradise".
China is the second-largest economy and growing at a fast pace. China's development is in all dimensions and very much sustainable. Those who used to say the Chinese Economy as a "Bubble Economy" were mistaken and proved wrong.
I think the way forward is only to cooperate with China and join the rise of China and may become the beneficiary of China's rise. China believes in Peace and promotes peace. Those nations who accept China's rise and become a partner in its course of development will be the winner at the end of the day.
Especially, BRI is a mega initiative of China for promoting Connectivity, Infrastructure, People to People Contact, Trade, Business, Culture and understandings among various nations, and ultimately promoting World Peace, Stability and Prosperity. Establishment of "Asia Infrastructure Investment Bank" (AIIB) is a positive step in the same direction. Those who understand China, are joining BRI and some of the countries are already enjoying the fruits of BRI. Pakistan is the biggest beneficiary of BRI initiatives and managing the Flagship project of "China-Pakistan Economic Corridor" (CPEC). People of Pakistan can feel the fruits of early harvest projects under BRI, in the form of eradication of load shedding, improved infrastructure for transportation and growth in GDP. Those who do not understand China, or jealous of China's achievements and development and are trying to compete with China or trying to counter China and contain China, are mistaken and will be proved wrong. China has already crossed that threshold and emerged a geopolitical power already. No one can harm China or resist Chinese rise.
The Chinese governance model is a proved successful model and may be utilized as guidelines for any nation to develop rapidly. China is an open country and willing to share its experiences. China is ready to cooperate with any nation willing to collaborate for "shared destiny".
Author: Prof. Engr. Zamir Ahmed Awan, Sinologist, ex-Diplomate, Academician, Researcher, Peace-activist, Geo-analyst, Non-Resident Fellow of CCG (Center for China and Globalization), Islamabad, Pakistan. E-mail: awanzamir@yahoo.com)